Current Business Owner?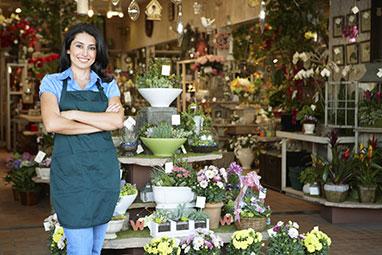 Small businesses are the lifeblood of our recovering economy. In fact, those with fewer than 100 employees comprise 97% of all businesses in California, and they are responsible for employing more than 37% of all in-state workers. But navigating state regulations, accessing business loans and managing staff can be challenging for many business owners. Click on the links below for tools and information to help keep your small business thriving.
Access to Capital
Click here to read the Access to Capital guidebook put together by California Financial Opportunities Roundtable (CalFOR). This guidebook provides readers with basic information to help them finance their new business venture.
Hiring and Retaining Employees
Adding to your team is an important step. The Small Business Administration provides information to ensure your hiring process is smooth and compliant with state and federal regulations.
www.sba.gov/content/10-steps-hiring-your-first-employee
Marketing Your Business
Facebook is teaming up with elected officials to offer free small business workshops. People who attend the workshops learn how to use social media to grow their business and expand their customer base. The workshops cover branding, driving traffic and finding new customers. Contact your assemblymember to learn more.
Google's Get Your Business Online program helps small businesses manage their online presence. Visit the Get Your Business Online website to learn more.
Healthcare
Though California small businesses are not required to provide health insurance to their employees, Covered California gives employers more options and tools to help them offer coverage. Visit Covered California's Small Business Health Options Program to learn more.